7 tags
Watch
Another True/False music video! La Operación Jarocha came to Columbia, Missouri from Mexico to busk all over town during the film festival. They played "La Bomba," - a.k.a. the American people's cheese of Mexican folk music, the shredded taco-seasoned cheese, if you will - as well as a 10 minute long English and Spanish version of Leonard Cohen's "La Frontera,"...
9 tags
Sonic Rhetorics
A while back, internet friend-quaintance Jon Stone told me he'd be co-editing an edition of Harlot digital magazine focused on sonic rhetorics. The issue came out this week and I'm looking forward to reading/listening through all of this beautifully curated and collaborated content with titles like "The Sonic History of Eau Claire," and "A Sonic Memoir of the...
9 tags
Watch
Here's another video from our journey to film buskers at True/False Film Festival 2013 in Columbia, Missouri last month! Scott and Zack of Mountain Animation play fast fiddle, banjo, suitcase music on the streets of NYC (catch them on Brooklyn subway platforms if you're lucky). I'm pretty sure Scott (fiddle) was in a trance during this song - it was the last of their set and he...
3 tags
"I had given up on playing music by the time I was fourteen or fifteen years old..."
– Ian MacKaye
8 tags
Watch
We traveled to Columbia, Missouri last weekend to film buskers at True/False Film Festival 2013 (if you didn't already figure that one out from our photo postings)… and it was f***ing awesome. We met so many people doing inspiring things, from musicians to organizers to artists to filmmakers. The whole town comes together to pull off this independent festival every year, creating a...
4 tags
Album with prison inmates →
zoeboekbinder: Help me out. Crowd funding is the jam. We got to see Zoe performing some rough cuts from this project in Fairfield, IA at the end of her month long Beauty Shop residency. It was great - can't wait to see how it's evolved. Support her if you can!
4 tags
8 tags
7 tags
6 tags
Watch
We interviewed Taylor Ross, one of the founders and organizers of The Beauty Shop, a DIY space and music residency program in Fairfield, Iowa, in late August 2012. You can read some thoughts on this awesome space and community in a previous blog post, written fresh from the road back in October, here. 
4 tags
4 tags
Dreamhaus 4evr
Yesterday morning, Dreamhaus, a DIY venue in Boston got broken into.  Dreamhaus is one of the most welcoming, inclusive, positive space I have ever encountered. All of those words are starting to feel like buzzwords, but with Dreamhaus, they genuinely meant something. Dreamhaus has been genuinely open - open-minded, open-hearted, and literally open, to friends and bands and strangers alike, and,...
8 tags
From The Papas, the zine Spoonboy put together to accompany his new record of the same title: "Stripped down, it's hard to deny there's beauty in this country. We live in the shadow of the Rockies, the Appalachians, the Badlands, the Redwoods, the Grand Canyon, the Great Lakes. But trying to define our culture down as a one specific thing is almost impossible. There's an...
7 tags
"reality is a social symphony without meaningful conduction, and when..."
– noah klein, aka cuddleformation, via his amazing zine 'enchantment as enlightenment'
4 tags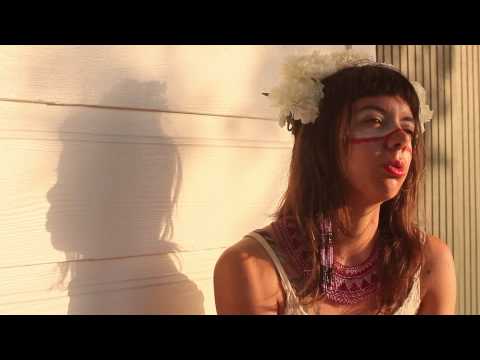 6 tags
On Seeger's definition of "folk"...
"Neither folk heroes nor folk songs were truly at the core of [Seeger's] cultural project. Unlike most folk advocates, he was not fundamentally concerned with preserving or reclaiming outmoded cultural products. At no point in his career did he show sustained interest in doing fieldwork to document obscure tunes before they slipped away; and at no point did he dedicate himself to...
4 tags
"ONE COULD ARGUE THAT THE RECENT DISCOVERY OF PARTICIPATORY CULTURE IS A SIGN OF..."
– MIT's moments of innovation doclab
3 tags
"Anonymous asked: In terms of historical dialectic: would you agree that the..."
– via Elite Gymanstics' Tumblr, re: DIY music-making and the idea of laptop music as a modern kind of folk music. To be sure, this is a narrative we feel strongly about but can't really cover here due to the scope of this project. Still, a thing to keep in mind.
4 tags
This weekend we
Went to Goodwill. Went to the Salvation Army. Picked through patterns. Thought about becoming seamstresses. Got a pile of flannels. Rolled around in flannels. Laughed maniacally. Kept some of the flannels for ourselves. Cut up Hawaiian-print khaki shorts and a lovely suede shirt into patch-sized chunks. Screen-printed FOLK to FOLK like 30 times. Hung patches on laundry rack to dry. Rolled around...
4 tags
11 tags
"Noise is not always unruly," I told them. "Noise can be reasonable and..."
– - "Why Boston needs house shows: Re-thinking noise ordinances, fostering sustainable music spaces, creating community" by Liz Pelly on thePhoenix.com Boston is pushing through new ordinances that could make house shows - a vital aspect of the arts scene in the city - a thing of the...
7 tags
Watch
We filmed Esme, Genny and Sarah from Paper Bird on our last Sunday morning in Denver, right next to the weekly downtown farmer's market, surrounded by sunflowers, barking dogs and value packs of homemade spinach tortillas that lasted us through our time in the desert.  Here's the barely touched, incredibly beautiful recording and video from our time with them. If you like this, check...
"With the 'real' Lead Belly buried in Louisiana, each generation..."
– Benjamin Filene, "Romancing the Folk."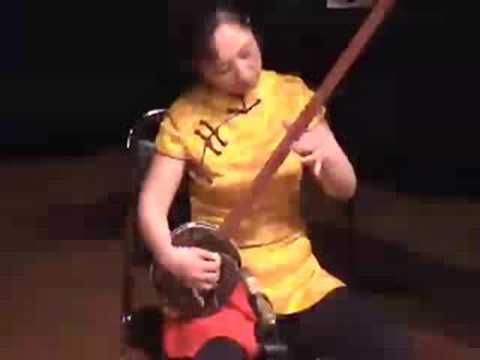 10 tags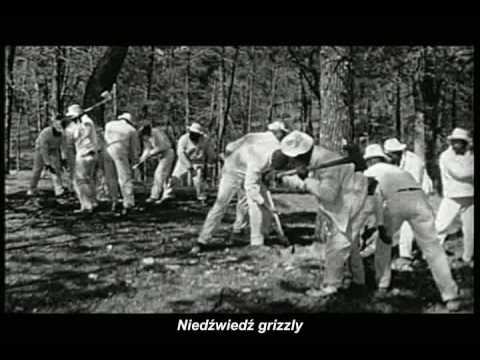 10 tags
The Wild, folk, punk and folk punk at The Fest 10!
The Wild interview from Folk to Folk on Vimeo. "Hard Times" by The Wild from Folk to Folk on Vimeo. We made it down the The Fest on our fall road trip last year and spent a few days bumming around Gainesville, observing punx, moshing with punx, eating lots of veggie dogs and thinking about the relationship between punk and folk music.  The punk and folk connection has come up in...
Watch
Our friends at Kitchen Sessions are hosting a show this week with Thorn & Shout - the new project of Sofia (Squinch Owl, Sons of an Illustrious Father) and Link (Thy Courage Quail). These two are great musicians with some serious pipes and passion, so if you're in the Boston area this Wednesday, do yourself a favor and stop by. Kitchen Sessions shows always have the best vibes, the...
8 tags
DIY Outside City Limits: Fairfield, Iowa's Beauty...
While the commodification of music is alive and well and in need of combat in U.S. cities like Chicago, San Francisco and Minneapolis, perhaps the most exciting aspects of what the DIY movement can be and mean for American culture exist in places we don't hear about so often. If you grew up in a somewhat isolated town, more than an hour from the majority of venues hosting live music, it was easy...
8 tags
How DIY shows challenge expectations of music in a...
At some point during the course of this project I started to wonder - why do we even need "DIY" as a term? Don't people just do things themselves all the time? Shouldn't people playing music for themselves and their friends just be something that people do? Why is this being thought of as a movement? The reality is that although these things might -seem- natural, the vast...
4 tags
"[With the advent of recording technology, John Philip Sousa, the march king] and..."
– David Byrne, from How Music Works
6 tags
"It's crazy that we place the value of things in their capacity to last forever...."
– Josh Tillman (aka J Tillman, aka Father John Misty) on the Duncan Trussell Family Hour podcast.  (via andrewmcclain)
10 tags
Watch
We created a mixtape of songs from the first half of our project, including recordings from last summer in New England and our road trip during fall 2011. For now, it's $10 to download the whole thing ($1 a song) but we hope to make it free (and longer, with the recordings we've collected on this August road trip across America) a little down the line. All proceeds will go to the featured artists....
5 tags
i've been everywhere, man i've been everywhere, man crossed the deserts bare, man i've breathed the mountain air, man of travel i've had my share, man i've been everywhere 
2 tags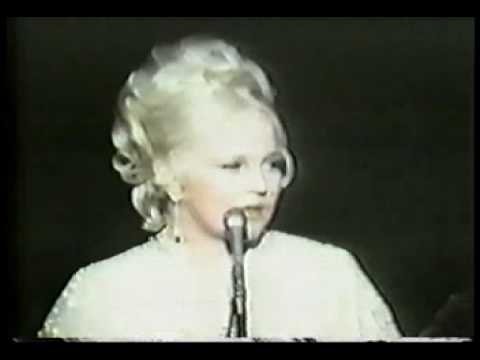 No Rest for the Wicked: Undocumentable →
bustedpuppet: For as long as I've been an artist I've been driven by an adverse reaction to the necessity of artwork documentation.  Slides of paintings contain insufficient detail; videos of performances are flat; recordings of music fail to capture a myriad of acoustic phenomena like locomotive binaural stereo.  So why document at all; why not insist that everyone experiences each piece in...
5 tags
"I still think of those guys as folk musicians," says Valentine, who..."
– Excerpt from the Boston Phoenix's feature on MV & EE, their new album out on Woodsist (rapidly becoming my most favorite label and collection of artists and ideas) and tour. Psych-folk troubadours keep on truckin'. As we've traveled around, broadened the horizon of what...
"The danger lies in forgetting what we had. The flow between generations becomes..."
– Adrienne Rich, What is Found There - Notebooks on Poetry and Politics
7 tags
"By embracing the idea of music as an audiotopia, we are embracing music's..."
– Audiotopia: Music, Race, and America. Josh Kun.  (one nation under vibes)
3 tags
"Pitchfork: When we spoke earlier this year about your performance at the Occupy..."
– http://pitchfork.com/features/update/8890-dan-deacon/
10 tags
5 tags
Folk to Folk road trip 2.0
Last summer, we interviewed some musicians touring through town. In October, we interviewed some musicians in the southeast. In March, we reached out to all you wonderful people and raised some funds via Kickstarter. In July, we threw a show in Allston with some of our favorite bands. Now, we're loading our gear into Bertha "the Caravan" Camry and going west to see how folk is...
5 tags
9 tags
5 tags
Watch
Our buds Mornin' Old Sport just dropped a most wonderful album. Check out this preview song, available for free on their bandcamp! One rainy day last summer, we filmed these guys playing in a Boston alley. Since then, they've left us for Oakland where they recorded these swank tunes, and we couldn't be happier for them. We'll be even happier when they roll back through...
6 tags
Watch
One track from the entirely great new Woody Guthrie-based EP "The NYC" by Mike + Ruthy. Check it out.  From the liner notes: The adventure began with a magical document from the Guthrie Archive. We fooled around with the melody and quickly found a deep connection to "My New York City." It was obvious that we had to travel down-state to record with the boys [Jacob Silver and Robin...
10 tags
Yo Soybean performance and interview
"There's a lot of people with this new folk emergence that sounds like an older folky sound with their instrumentation, but it's lacking the message that folk music used to contain." Yo Soybean let us crash their band practice and hang out with their awesome dog in Athens, Georgia in late October, 2011. Nick Mallis, the band's lead vocalist and songwriter, was in...
10 tags
Nina Simone
"In "Mississippi Goddam," a show tune turned protest song — an elegy to Medgar Evers and the four little girls killed in the bombing of 16th Street Baptist Church in Birmingham — Simone warned America: "Lord have mercy on this land of mine / We all gonna get it in due time / I don't belong here / I don't belong there / I've even stopped believing in...
"All I know about music is that not many people ever really hear it. And even..."
– James Baldwin, "Sonny's Blues" as quoted in "Audiotopia" by Josh Kun.
8 tags
"Having The Weavers as a musical blueprint meant that from the beginning I got..."
– These are two excerpts from the introduction of Audiotopia by Josh Kun… It's a ton of information to digest, but so far Kun's goal of exploring race and America through music has been incredibly fascinating. I highly recommend picking up the book if you feel like learning something...